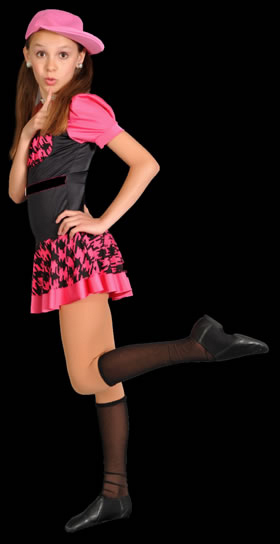 CLASSES START TUESDAY, SEPTEMBER 5th
FALL ENROLLMENT – EVERY WEDNESDAY THROUGH THE MONTH OF AUGUST
5:30PM – 8:00PM AT THE STUDIO
WE OFFER A 10% DISCOUNT OFF YOUR TOTAL TUITION IF YOU PAY A FULL YEAR IN ADVANCE FOR YOUR CLASSES. NO REFUNDS ON ANY TUITION – NO EXCEPTIONS.
ENROLLMENT FEE - $30 FOR 1ST CHILD OR $40 PER FAMILY
We have large viewing windows for you to observe your child during every class.
Please DO NOT bring food, gum, or drinks into the dance rooms. Water bottles are permitted.
Studio will be closed during holidays with advance notice on exact closing dates.
Students should wait for parents INSIDE the studio. The studio will be OPEN 15 MINUTES BEFORE class.
Please DO NOT drop your children off earlier then 15 minutes before class time and please DO NOT BE LATE picking them up.
Class times are 60 minutes with 5 minutes used for changing classes.
When we have inclement weather or holidays, we follow the R-7 School District closings. If in doubt, we will have a message on our website and answering machine.
ALL STUDENTS NEED TO HAVE THEIR HAIR PULLED BACK AND OUT OF THEIR FACE.
NO excessive jewelry please.
DANCE ATTIRE IS REQUIRED for all classes.
Please write student's full name inside and on the bottom of all dance shoes.
WE SELL FABULOUS NEW DANCE SHOES AND DANCE APPAREL.
PRESCHOOL AND 2ND YEAR CLASSES, ages 2 ½ to 5 years
Pink ballet shoes and white tap shoes with elastic
Leotard and tights, dance tops and dance shorts or dance
pants optional
PRINCESS BALLET, ages 4 to 6 years
Pink ballet shoes
Leotard and pink tights
Princess tutu, crown and wand are provided at the studio
Hair in bun or ponytail
BALLET, ages 6 and up
Pink ballet shoes
Leotard (preferably black) and pink tights, ballet skirt optional
Hair in bun or ponytail
TUMBLING, ages 2 ½ years and older
White acro shoes
Leotard and tights (full or capri), dance shorts and tops optional
Hair MUST be in a ponytail for all Tumbling classes
TAP, 3rd year classes and up
Black slip-on tap shoes
Leotard and tights (full or capri), dance shorts and tops optional, or dance
pants above ankle
JAZZ, 3rd year classes and up
Black slip-on jazz shoes
Leotard and tights (full or capri), dance shorts and tops optional, or dance
pants above ankle
HIP HOP, ages 4 years and older
Tennis shoes or black jazz shoes
Comfortable dance clothes; shorts, tops, pants
MODERN, ages 8 years and older
Jazz or lyrical shoes, or barefoot
Leotard and tights (full or capri), dance shorts and tops optional
LYRICAL, ages 7 years and older
Jazz or lyrical shoes, or barefoot
Leotard and tights (full or capri), dance shorts and tops optional
POINTE, invitation only for advanced dancers
Pink Pointe shoes
Leotard (preferably black) and pink tights, ballet skirt optional
Hair in bun
RHYTHM TAP, ages 8 years and older
Black slip-on tap shoes
Leotard and tights (full or capri), dance shorts and tops optional, or dance
pants above ankle
POM AND CHEER, ages 5 years and older
Tennis shoes or black jazz shoes
Comfortable dance clothes; shorts, tops, pants
Poms available at the Studio for students to use during class time
MUSICAL THEATER, ages 6 years and older
Tennis shoes or black jazz shoes
Comfortable dance clothes; shorts, tops, pants
Thank you for being a part of
MONICA'S SCHOOL OF DANCE
816-246-6776
332 S.W. Blue Parkway, Lee's Summit, MO 64063
www.monicaschoolofdance.com