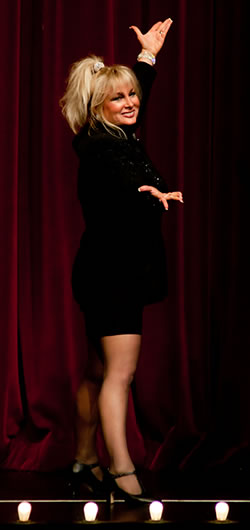 Monica Renwick
Owner – Director – Choreographer
Monica Renwick has appeared in Major Motion Pictures, on National Television and in Equity Stage and Touring Productions. She has worked as an Equity, Screen Actors Guild and AFTRA performer with such famous stars as Steve Martin, Bernadette Peters, Melissa Gilbert, David Copperfield and Christopher Walken.
Monica started studying dance at the age of three and became a professional Equity performer at age sixteen as a principle dancer and singer at Starlight Theater. She has taught and performed throughout the United States and Canada as a master dance instructor with world renowned dance educators such as Frank Hatchett, Joe Rowan, Art Stone, Savion Glover, Gregg Russell, Sam Fiorello, Debbi Dee, David Howard, Gus Giordano and Pam Killenger. Monica has taught and judged for DANCE OLYMPUS, DANCEAMERICA, STARPOWER, DANCE MASTERS, INTERNATIONAL DANCE CHALLENGE and ELITE DANCE CUP regional and national competitions.
Monica's credits also include Worlds of Fun choreographer, promotional choreographer for Starlight Theater for over 20 years, Starlight Theater Gala and Convention choreographer, Master Teacher for the British Congress of Dance, Mr. Art Stone's dance partner for 12 years, producer and director of "The Wonderful World of Christmas", V.I.P. Choreographer for Dance Olympus, producer and choreographer for the "Christmas in the Sky" show at Longview Lake, Lee's Summit North High School musicals and the proud owner of Monica's School of Dance for 35 years.
Monica and her studio have been featured in Dance Spirit, Dance Teacher and Dance Magazine. Monica has been trained in all forms of dance and musical theatre. Monica's dance videos and music CDs, produced by Statler Records in New York, have been sold throughout the United States.
Monica feels the secret to her success is, "The loving support and encouragement from my family and working alongside my husband. My professional career, experience and teaching have helped open many doors of opportunity for my students to pursue professional careers. I am very proud to have helped my students receive prestigious scholarships to colleges and professional dance academies. I want to share my lifetime love of dance with my students and make a difference in their lives."
Monica's favorite saying to her students is, "Have fun, always do your best and believe in yourself. Your dreams will come true if you give it everything you've got."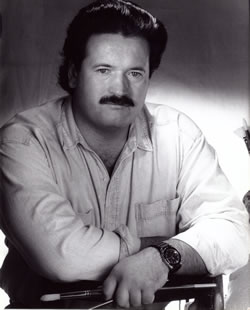 Michael Coupe

Michael Coupe, Monica's husband and co-owner, is the artistic director at Monica's School of Dance. Mike has designed and built countless props and sets for 35 years of productions in Monica's recitals, Starlight Theater promos, convention shows and musical productions of "High School Musical", "Hairspray", and "Annie".
In addition to designing and building the props and sets in Monica's acclaimed Christmas production "The Wonderful World of Christmas" and "Christmas in the Sky" at Longview Lake, Mike plays the part of Santa Claus.
Mike has also designed dance costumes for Art Stone "The Competitor" in New York.
Mike has done portraits for an impressive list of clients from the sports and entertainment world; Tony Bennett, Willie Nelson, Hank Williams Jr., Don Shula, Derrick Thomas and Neil Smith to name a few. Mike's work can be viewed locally at Garozzo's, Cascone's, and Streetcar Named Desire restaurants as well as restaurants around the country. His portraits were used in the movie "Platoon Leader" and the T.N.T. special "Elvis U.S.A." His portrait of Ronald Reagan was recently acquired for the Reagan Presidential Library in Simi Valley, California.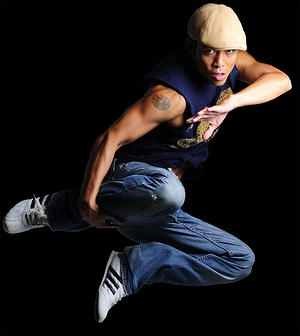 Paco

Paco attends the Conservatory of Dance and Music at the University of Missouri-Kansas City, pursuing his degree in Dance Performance (Classical Ballet & Modern) and Choreography. He was honored to have performed The West Side Story for the Grand Opening of the Kauffman Performing Arts Center. During the four years he has been in Kansas City he has choreographed for many non-profit events and groups, including for the Filipino Community, The Medical Ball, and The September Affair. Paco has also been the choreographer for the Wyandotte and Johnson County Cotillion and various church productions. He has also been a featured dancer with the Allen Meyers Jazz Orchestra. He is coach and choreographer for the Bishop Miege High School Dance Team since 2009. In June 2012 the team was invited to NDA Nationals in Orlando, FL for the first time in the school's history!
Just a few of Paco's dance and choreographic past experiences have been in Branson, MO; The Country Tonite Show, The Osmond Brothers Show, and the Anthony and Veronica Magic Show. In Las Vegas, NV he danced at; The Imperial Palace Hotel & Casino, The Aladdin Hotel & Casino, The MGM Theatre, and at The Magic Castle, just to name a few. He was also represented in Jazz and Hip-Hop with the famous Bobby Ball Agency in Los Angeles, CA, experiencing commercials like Miller Light, Gap, Dr. Pepper and was featured in the Dance & Fitness Magazine of West Hollywood, CA. Paco has also enjoyed dancing on a cruise ship for Norwegian Cruise Line the "Majesty". He currently models for Talent Unlimited Agency and has done commercial print work and television commercials like Applebee's, AMC Theatres, and currently can be seen on YouTube "Karobics" Fitness videos.


Sharon Brown has taught for Monica for the past eighteen years. She started studying dance at the age of two. She was a Kansas City Chiefette for seven years. She was a preschool assistant for ten years and is currently working for the Lee's Summit School District. Sharon's daughters, Karla and Sarah, studied at Monica's from the age of three to eighteen. She also designs and makes beautiful costumes for Monica and is currently designing the costumes for Lee's Summit North's musicals as well as Monica's School of Dance.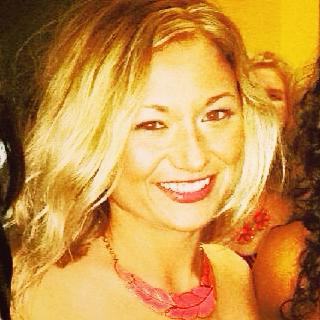 Brett Halloran

Brett Halloran grew up in the Kansas City area dancing since the age of 3. She began her studies with Monica's School of Dance until the age of 13. At the time, Brett wanted to focus her studies on the competition and convention world. She was a top national dance competitor and won numerous titles throughout her years competing. She received numerous scholarships to the Broadway Dance Center in NYC and the Edge Performing Arts in Los Angeles. While in high school, Brett spent many summers training in NYC and Los Angeles studying with Gil Stroming, Dee Caspary, Mia Michaels, Mandy Moore and Dan Karaty. After graduating from college, Brett became a Chiefs Cheerleader and cheered with the team until 2014. During her time as a Chiefs Cheerleader she was given the opportunity to be selected as a co-captain, go on numerous military visits, and perform for the Plaza Lighting Ceremony. Brett is currently a sales executive for Cerner Corporation in North Kansas City and recently finished her Masters Degree in Public Policy at the University of Central Missouri. Brett is excited to get back into the studio and follow her passion for Jazz and Contemporary.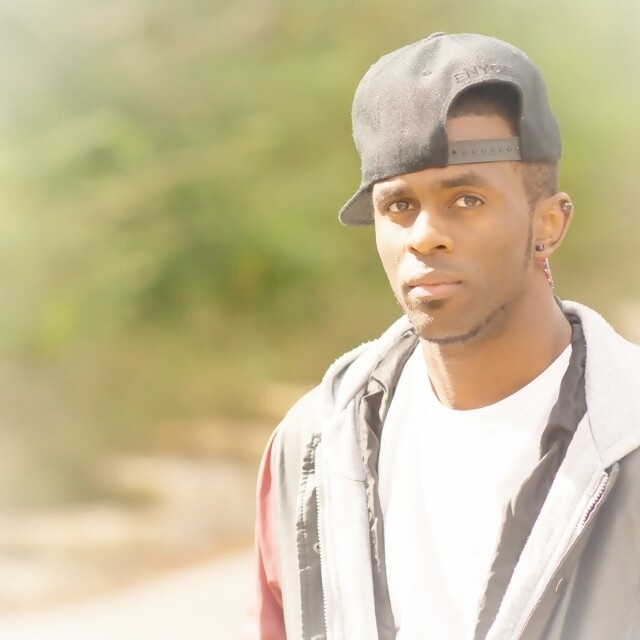 Lukky

Manual "Lukky" Harvey, father, friend, instructor, and student of dance. He began hip hop dancing at the age of 6, but it wasn't until his early 20's that purposed to make dance more than just a weekend hobby, but now a way of life.&nbsp Since then he has been blessed with multiple opportunities to share stages with artists such as Brandy, Bobby Valentino, Avant, and Keisha Cole and worked and trained with choreographers such as Shane Sparks, Laura Edwards, Jeremy Finney, Dave Scott, Willdabeast, Kay Kay from 8 Flavahs, Yusuf Nasir, Brain Friedman, Kassidy Bright and more.&nbsp He has also performed at Universal Studios-Orlando, The Bronner Brothers Hair Show in Atlanta, GA and appeared twice, in 2010, on the hit dance show So You Think You Can Dance.&nbsp By God's grace he has been able to maintain a healthy career not only in Hip Hop but now venturing in other genres of dance.&nbsp He does not look at himself as an instructor but as a servant to all.
Manual now spends a lot of his time in practice and working on new choreography for gospel recording artist, TeRance Golden.&nbsp Manual was given his first on-screen role as a dancer in October of 2010 in "Three Blind Saints", where he played a dancing choir member.&nbsp In November of 2010, while attending a Monsters of Hip Hop dance convention, Manual took first place in the freestyle battle, enabling him to compete at the Ultimate Freestyle Battle held in Orlando, FL in 2011.&nbsp He is a multi Pulse on Tour, NRG, and Monsters of Hip Hop scholarship recipient as well as the creator of the iPush Hip Hop Workshop series.&nbsp He is a true testiment that no matter what type of background you come from, through love, discipline, and hard work, anyone can do anything and go anywhere they desire.&nbsp Manual is also a part of the LA based dance company "ImmaBEAST" under the direction of Willdabeast Adams.&nbsp Manual continues his training monthly at Monsters of Hip Hop and the Pulse tour which travel to several cities across the country teaching and investing in the lives of multitudes of artists.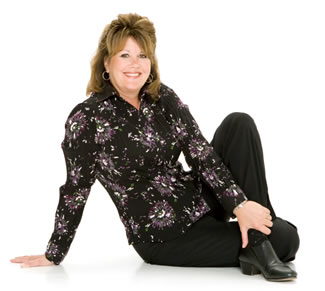 Pam Solomon

Pam Solomon started dancing at the age of five. She has been teaching at Monica's for sixteen years. Her daughter Paige danced at Monica's for fourteen years. Pam has judged auditions for a variety of dance teams throughout the Missouri area. Pam was cast as an extra in the locally produced movie The Painting. Pam loves teaching her little "peanuts". Teaching dance is Pam's favorite job.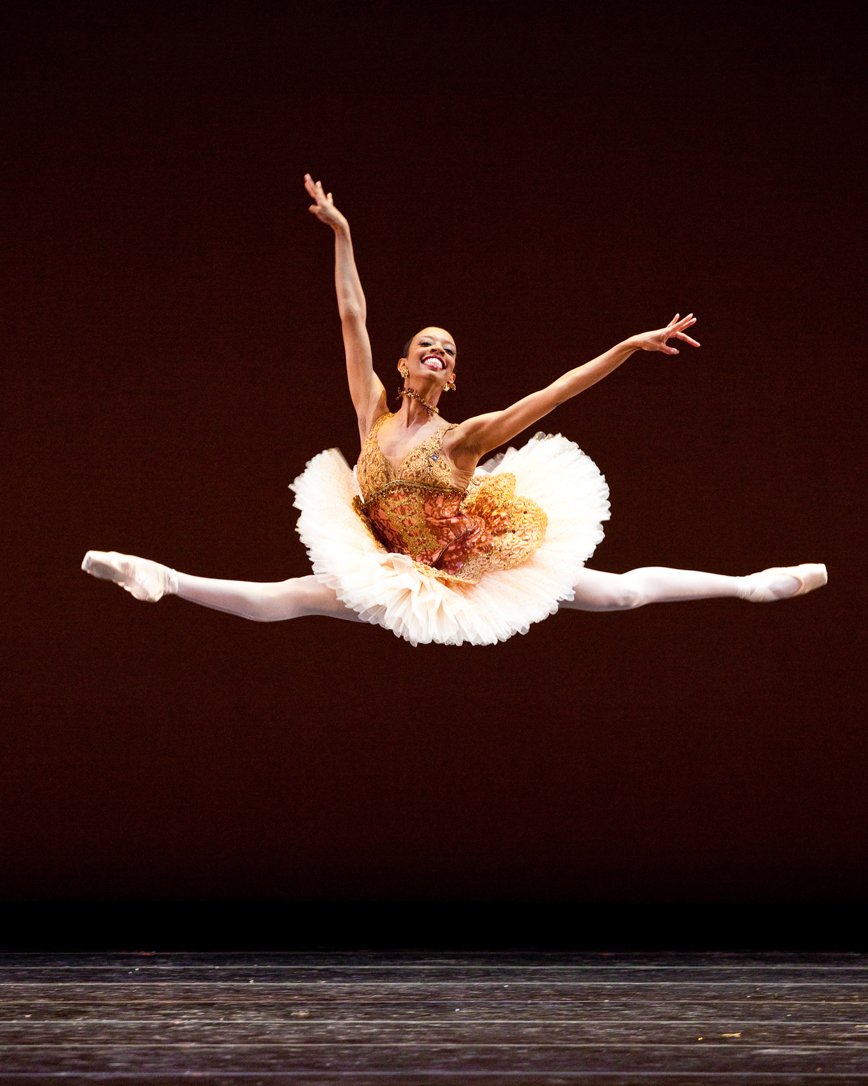 Whitney Huell

Whitney Huell began her dance training at Dee Crump School of Dance in Columbia, SC. She then attended the South Carolina Governor's School for the Arts and Humanities training under Stanislav Issaev, Robert Barnett and spending summers with Boston Ballet and Dance Theatre of Harlem. She then attended Indiana University where she earned a B.S. in Ballet Performance and Psychology before joining Ballet West in Salt Lake City, UT under the directorship of Adam Sklute. In her seasons with Ballet West, Huell enjoyed performing featured roles in Paquita, The Sleeping Beauty, Cinderella, Petit Mort and Balanchine's Jewels and The Four Temperaments. In January 2011 she was featured as one of Dance Magazine's Top 25 to Watch and was also featured in the September 2012 issue of Pointe Magazine. She is currently enjoying her first season with Kansas City Ballet.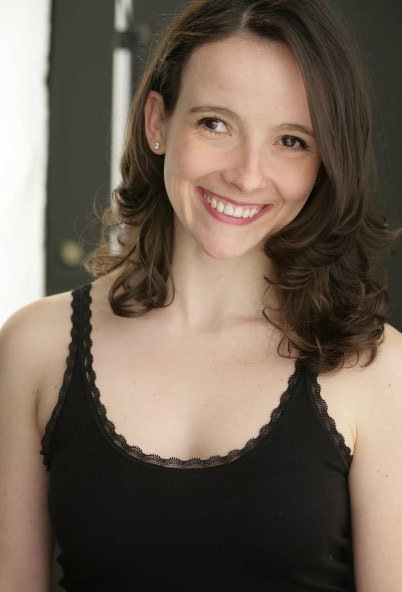 Tiffany Powell

Tiffany Powell is thrilled to be teaching at Monica's School of Dance. After seven years of extensive dance training in New York City, Tiffany returned to her beloved Kansas City in 2011 to focus on choreography. Tiffany has choreographed several productions over the past few years including "Lysistrata Jones", "The Rocky Horror Show" and "Zombie Prom" for Egad's Theatre Company, "Spring Awakening" for the Coterie Theatre in Kansas City, and "Children of Eden" for Shawnee Mission Theatre in the Park. In 2012, Tiffany was voted "Best Choreographer in KC" in the Pitch Weekly's Reader's Choice Survey.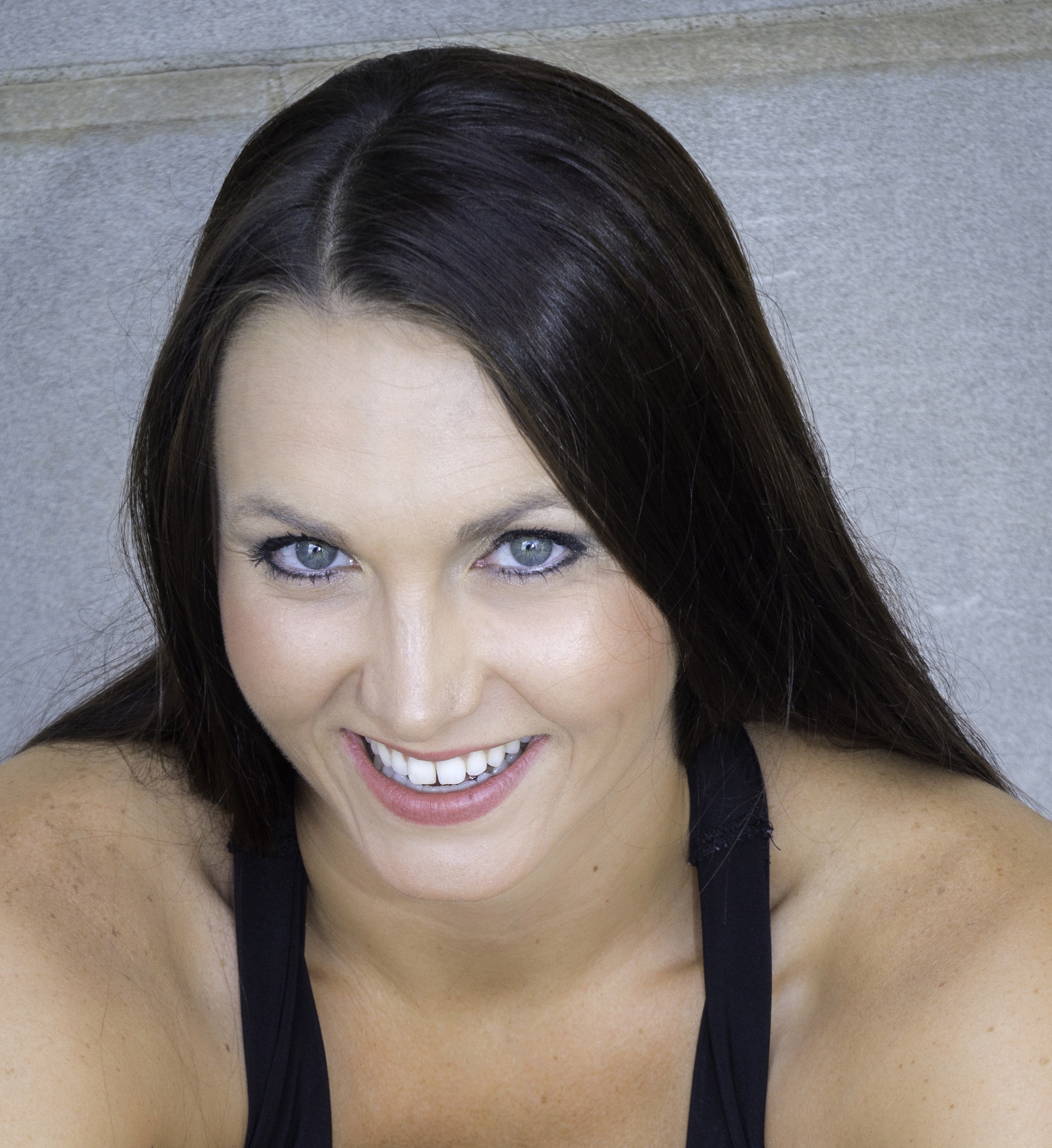 Juliet Valle

Juliet Valle is excited to be back on the faculty at Monica's School of Dance! She was a student of Monica Renwick since childhood. Under the instruction of Ms. Renwick, she has earned many regional and national titles including 6th place in the National Miss International Dance Challenge in 2007. She graduated Magna Cum Laude in 2010 with a Bachelor of Arts Degree in English and Dance from Avila University. There she was a member of the nationally placed and recognized Glitter Girls Dance Team under the direction of Cindy Freeman. She worked with many talented choeographers during her time on the team such as Barry Youngblood and Laura Edwards. For the past three years she has been employed by the Walt Disney Company in Orlando, FL. There she was seen in many shows and parades across the property. She was honored to be chosen to be in the charter cast of Disney's Festival of Fantasy Parade in the spring of 2014. She could be seen strutting down Mainstreet, USA as a Coral Twin or the Seashell Princess! Thanks to her studio family for all of the warm wishes and encouragement, and the hearty welcome home!

Kailey Young began dancing at the age of 2 at Monica's School of Dance. She studied tap, jazz, ballet, lyrical, hip-hop and modern at Monica's as well as taking numerous master classes locally and in New York, Chicago and Nashville. She won numerous regional and national competition awards while dancing as a member of Monica's School of Dance's Competition Troupe, and was a Raytown High School Jaywalker Dance team member for four years, captaining the team her senior year, winning All American awards several times at NDA dance camps.
Kailey is currently finishing her Bachelor's of Science degree in Marketing and Business Management at Northwest Missouri State University. While attending NWMSU, Kailey competed nationally as a member of the Bearcat Steppers. Additionally, she choreographed for 6 semesters for the Northwest Dance Company, and taught dance and choreographed competition dances for a local studio in Maryville. She has continued with her teaching and choreography since returning to Kansas City to teach for Monica Renwick. She's choreographed several 1st place solo routines, along with platinum and double platinum winning tap, jazz, lyrical and musical theatre solos and duos.
Kailey enjoys teaching children of all ages, having completed the Early Childhood Education Program at Herndon Career Center prior to beginning her college studies, and looks forward to teaching your children.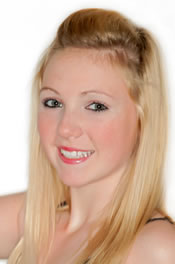 Kaitlyn Fennesy

Kaitlyn Fennesy has been studying dance since she was two years old under the direction of Monica Renwick. She is passionate about all types of dance. Kaitlyn is an experienced platinum soloist on the regional and national levels in Musical Theatre, Tap, and Jazz. She has competed in the titlist programs through International Dance Challenge and Dancers Inc. In 2011, Kaitlyn was selected as International Dance Challenge's Model of the Year for Urban Dancewear. She has received numerous Special Awards at regional and national competitions for her turning and tap ability. Kaitlyn has been teaching at Monica's for 4 years and enjoys teaching all different ages. For her choreography debut, Kaitlyn and her dancers were named National Champions and received the Most Entertaining Award for the entire competition. Kaitlyn is a graduate of O'Hara High School, where she was on the dance team and cheerleading squad. She is currently attending Missouri State University and majoring in Entertainment Management.

Amy Baxter began dance and tumbling at the age of two with Joan Brown School of Dance in St.Louis, MO. Amy completed seven years of competitive training before beginning to coach preschool-age gymnastics in 1992 and continued to develop her love for the sport into a profession. She has had 11 seasons filled with success including 32 State Champions, 15 repeating state champions, and 5 years coaching at camps and clinics across the midwest. During middle school through high school, Amy went back to the root of dance, to Ballet Conservatory and studied under Ula Ames at the Royal Academy of Dance Training for six years. Amy has two children and currently works for Arising Stars in St. Joseph, MO as a very integral part of their competitive gymnastics program and as Developmental Recreational Coordinator.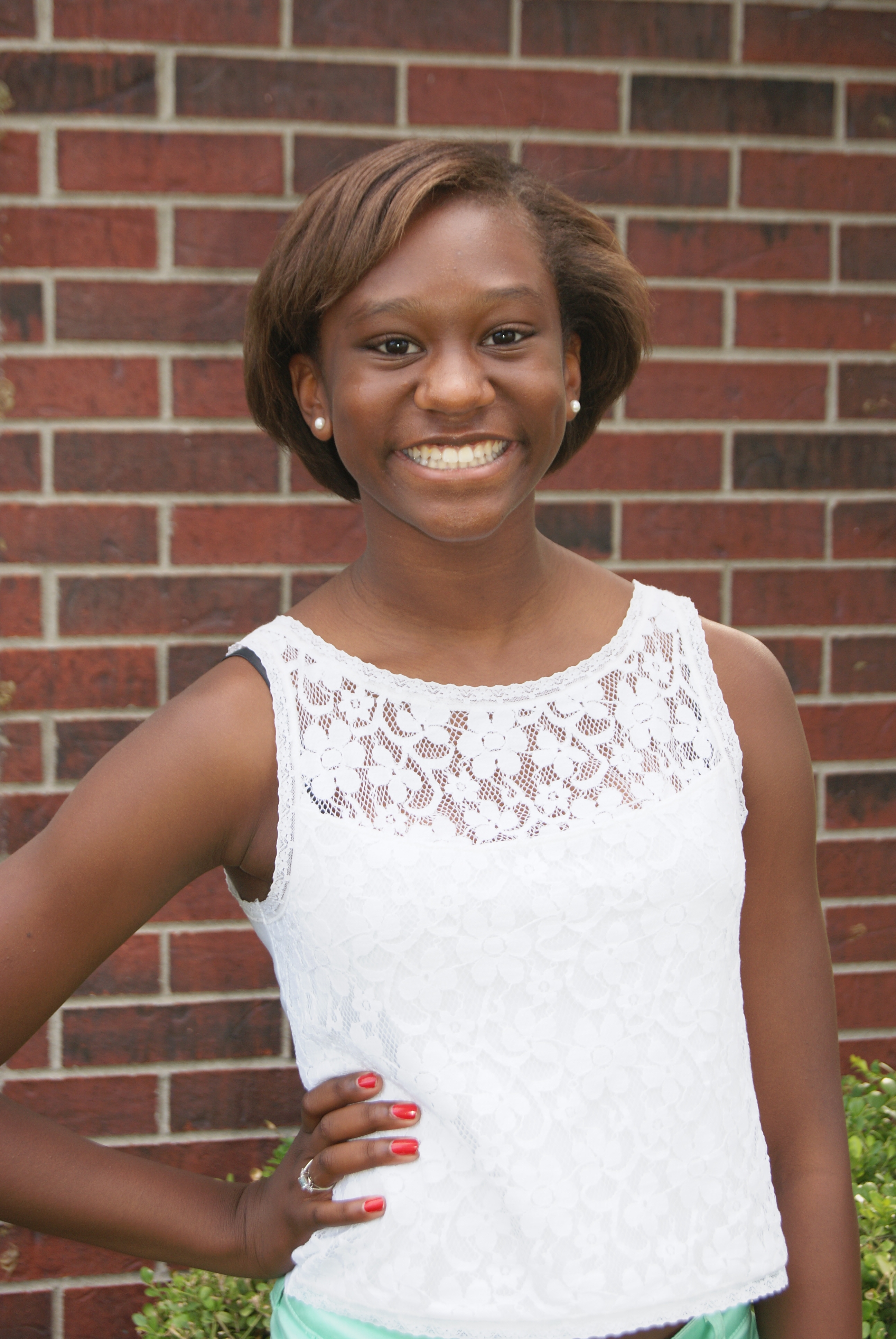 Maya Momon

Maya Momon has been studying dance since she was two years old under the direction of Monica Renwick. She is passionate about all types of dance and tumbling. Maya is an experienced platinum award winner on the regional and national level in Tap, Jazz and Musical Theatre. She was awarded the National Dance Week Center Stage Award in Nashville, TN in July 2013. Maya has been an assistant teacher for two years working with Monica and the rest of her staff. She enjoys teaching the younger kids. Maya was on the 8th grade cheer squad at Pleasant Lea Middle School, an Honors student with a GPA of 4.0 her 7th and 8th grade years, and was on the Principal's honor roll. Maya is currently a Sophomore at Lee's Summit High School. She is on the Varsity Cheer squad, a member of the Book club, and has a weighted GPA of 3.92. She is also active in her church with Praise dancing. Maya plans to continue dancing all the way through high school.
GUEST MASTER TEACHERS

Adam Cates has an impressive background in dance and musical theater. He has worked alongside nine time Tony Award winner Tommy Tune as his assistant choreographer and dance captain. Credits with Mr. Tune include the Broadway National Tour of Doctor Doolittle, Paparazzi, and several benefits throughout the country. Adam's choreography has been seen at the Edinburgh Fringe Festival in Scotland, the Barbados Jazz Festival, Starlight Theater, onboard Holland America Cruise Line, casino showroom productions, industrials at Walt Disney World, and star studded benefit concerts in New York, Los Angeles, Chicago and Orlando. His performance credits include national tours, regional theatre, Walt Disney World, casino and cruise line shows, feature films, industrials, and benefits both on Broadway and off. He has appeared with such stars as Rosie O'Donnell, Keifer Sutherland, and JoAnne Worley. Adam is on the faculty of the Professional Performing Arts High School (PPAS) and is an Assistant Director for Dancers Inc. national convention tour. He teaches master classes across North America for conventions and universities which have included UCLA, Montclair State, Truman State, Dance Masters of America, World Dance Challenge in Las Vegas and Broadway Dance Center. You can see why Monica's School of Dance embraces Adam, and we're sure that you will too.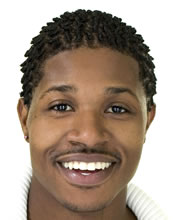 Lawrence Alexander

Lawrence Alexander started training and performing at age nine with Monica Renwick at the Monica's School of Dance in his hometown Kansas City, MO. After being a three time scholarship recipient to the Ailey School in NY, he received his BFA from The Boston Conservatory. Upon graduation, Lawrence was invited to join Hubbard Street Dance Chicago where he performed works by world renowned choreographers, Jiri Kylian, William Forsythe, Nacho Duato, & Ohad Naharin to name a few! Leaving the company to pursue his love of musical theater, he moved to the big apple. After signing with one of New York's biggest agencies "McDonalds/Selznick Associates" Lawrence has taken the city with open arms and hasn't looked back! Most recently, Lawrence performed in the 1st National tour of "Young Frankenstein"! Other performances include "Anything Goes" at the Starlight Theater in KCMO, "On the Town" part of the Encore Series at City Center! "Show Boat" at the Carnegie Hall! David Marquez' "Ticket to Ride" at the Shubert Theater in New Haven CT! Lawrence can be seen in the 2010 SUPERBOWL commercial for the Pepsi soft drink ' SoBE Lifewater"! Thanks Monica for all of your love and support! The foundation you provided me has been immeasurable!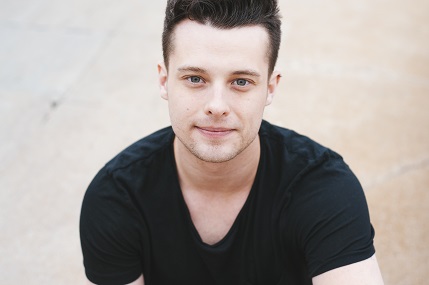 Kyle Mullins

Kyle Mullins, born and raised in Overland Park, KS, studied at Miller Marley School of Dance and Voice from age 12 to 18. He went on to earn is BFA in Dance at the University of Arizona. While studying in Arizona he was awarded summer scholarships to Giordano Jazz Dance Chicago and Lou Conte Studio (studying with Hubbard Street Dance Chicago) as well as a summer apprenticeship to River North Jazz Dance Chicago.
Since relocating to New York, he has had the pleasure to dance with the Steps Repertory Ensemble, Nicholas Andre Dance, dre.dance, Bill Young/Colleen Thomas and Dancers, The Chase Brock Experience, and York Dance Works. He has worked with Donald Byrd, Benoit-Swan Pouffer, Nathan Trice, Cherice Barton, Alan Sener, Andrea Miller, Sean Curran, Camille A. Brown, Aszure Barton, Larry Keigwin, Shannon Gillen, Mindy Upin and Zvi Gotheiner. He has performed for Kansas City Starlight in The Music Man, for Royal Caribbean Cruise Lines, and on "One Life to Live". He is a proud member of Actors' Equity Association.
He has choreographed Off-Broadway's "Triassic Parq: The Musical", for which he was a Lucille Lortel Award nominee for Outstanding Choreography. He has also choreographed musicals for the New York Fringe Festival, Capital Fringe Festival, and for Vital Theater in New York City as well as for Miller Marley Youth Ballet and Music Theater for Young People in Kansas City, KS.
In addition to performing and choreographing, Kyle also teaches children aged 3 to 18 at studios around the tri-state area in all areas in addition to guest teaching professional level classes at Steps on Broadway. He has also worked with the non-profit Global Arts Initiative traveling to South Africa to teach dance to children in the townships outside of Cape Town. He also co-founded and participates in the first outreach program launched by Steps on Broadway in conjunction with children's center The Hudson Guild.
Kyle is proud to announce that he is currently working on his MFA in Dance at New York University.